Backend Engineer (Python)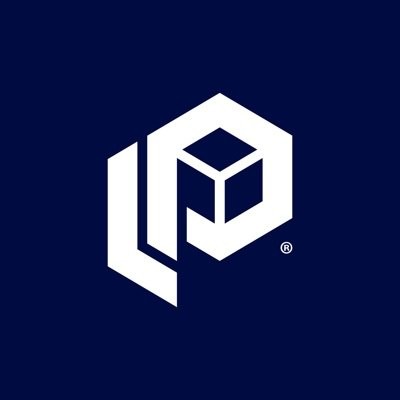 parcelLab
Software Engineering
Munich, Germany
Posted on Tuesday, April 25, 2023
parcelLab, the leading Operations Experience Management platform, is growing internationally. We're looking for talented individuals from around the world to help us bring people and brands closer together.
As an innovative organization that values collaboration, learning, and a strong product focus, we are seeking candidates with experience in Python, or other backend programming languages, and a passion for delivering high-quality, user-centered software solutions. You will be joining our Engineering team as a Mid-Level Backend Engineer. In this role, you will contribute to the systems that power pre-checkout, delivery, and returns experiences for more than 550 brands worldwide.
As a digital-first company, we offer greater flexibility in working location. Therefore, you can work from one of our offices in Munich (HQ) and London or remotely within Germany, UK, or Spain.
What you can expect:
Collaborate with Product Engineering Leadership and Product Owners to develop and maintain our product portfolio, which serves millions of users daily
Design, develop, and optimize scalable backend applications using modern technologies and frameworks, such as Python, Django, REST/GraphQL APIs, and SQL databases
Use modern development processes and best practices, such as automated test, and deployment workflows
Contribute to code reviews and collaborate with team members
Participate in cross-functional team meetings to gather requirements, provide technical insights, and support product development
Stay informed on the latest industry trends, technologies, and best practices to help maintain the competitive edge of our product offerings
What you need to succeed:
Bachelor's or Master's degree in Computer Science, Software Engineering, or a related field
At least 2 years of professional experience in software development, preferably with a focus on product engineering and scalable systems
Proficiency in at least one programming language such as Python
First experience with modern technologies, such as REST/GraphQL APIs, SQL, Cloud Services, and GitHub Actions
Ability to work on tasks with guidance form senior team members a strong commitment to a product-focused mindset
Excellent problem-solving, critical thinking, and communication skills
Fluent in English; proficiency in German is a plus
Perks & Benefits:
🧠 Plenty of room for your own ideas...space to try, fail and learn!
🛳 Comprehensive 30-60-90 day onboarding plan in place from the very first day to help you integrate seamlessly with the rest of the company and understand new responsibilities
🏝 As a digital-first company, you choose whether to work entirely from home, in one of our offices or a mix that suits you. Not close to one of our offices No problem! Find yourself a co-working space instead, and we'll pay
🪴 Make use of our home office set-up budget to get kitted out (a spacious desk, comfy chair, some houseplants, or great tech accessories!), and all this alongside the latest MacBook or PC
🚀 Career development opportunities, including our Leadership Development Program and our Future Leaders Program, as well as online language courses, available budgets for further training and access to LinkedIn Learning
🧘🏽‍♀️ Stay grounded with our free meditation, mindfulness and coaching sessions via our mental wellbeing platform
nilo.health
🎉 Regular company retreats, parcelLab events (in-person and online), local and regional meet-ups, as well as team off-sites
🌏 Be part of a motivated, diverse and international team made up of over 34 different nationalities; and with a five-star rating for company culture and employee experience on Glassdoor, you'll love working here!
About parcelLab:
We bring people and brands closer together by closing the experience gap post-sales and beyond, transforming operational complexity into opportunities to outperform for 550+ brands worldwide, including IKEA, Bose, Puma, Lidl, Farfetch and Nespresso.
With offices in Munich, London and Boston, we have been highlighted by the Financial Times as one of the fastest-growing technology companies in Europe in 2021.
It's all in a day's work for us:
- Monitor over six million shipments per day
- Now actively managing operations experiences in 153 countries across the globe
- Send around thirteen million pro-active, personalized, event-driven emails
- Shipping data comes from more than 150+ carriers worldwide, including DHL, FedEx & DPD
- Creating over 40 million reasons for people to fall in love with brands each day
For brands, that means more chances to create relationships that last. And for the people that buy from them, it means turning mundane operational moments into moments of joy.
Equal Opportunities:
parcelLab is an Equal Opportunities Employer. We live the motto always joy, always team, always equality, which means we celebrate diversity and do not accept any form of discrimination or harassment. We believe that diversity enriches our employee experience and allows each of us to deliver the best work possible.
Qualified applicants will receive consideration for employment without regard to race, colour, religion, sex, sexual orientation, gender perception or identity, national origin, age, marital status, disability status or other lived experience.
Come be part of our growth – contribute your ideas and share in our success as we continue to improve the post-sales customer journey for millions of people every day.