Design your own job at Cevinio, Full Time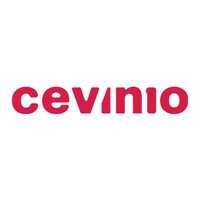 Cevinio
Design
Rotterdam, Netherlands
Posted on Wednesday, July 7, 2021
Are you our new
"please, fill in"

?
Introduction
At Cevinio, we improve businesses by being smarter. We are passionate about making companies more successful and help them implement the necessary innovations to do so. With offices in Rotterdam and Barcelona we have a hardworking but fun multi-cultural team. Cevinio works along the Rockefeller management principles.
As a growing, venture backed technology company providing leading Invoice-to-Pay solutions to companies globally, we are seeking a Business Controller to support the CFO and broader Management Team to manage and improve business performance. Your insights and analysis will help steer and control the business on accurate data driven information. Additionally, as the Company grows you will help improve controls, processes, and feedback loops within the organisation.
ABOUT YOUR JOB
We believe in you and your creativity. Therefore, we like to challenge you and leave this whole role-play up to you. Let's share a bit of history and our goals and challenges with you. If you believe there is a role for you in our great team to make our journey more successful, please reach out to us! We'll give you all freedom to share your ideas and find the problem you'd like to solve.
We have a team of 75+ great minds that focus on building intelligent software solutions in the 'Invoicing'-space. Both the handling of invoices that businesses receive from suppliers and sending (electronic) invoices to suppliers in any requested format. Our clients typically have > USD 1.0 Billion revenue and have operations in up to 100 countries.
Our team consists of people from more than 10 nationalities, and only 50% is based in The Netherlands. We also have an office in Barcelona (Spain) and people living and working remotely from Sydney to Columbia and from the US to Ukraine. Covid-19 made us even a more virtual company, where we enjoy working together and will reinvent how the office of the future will look like when the time is there.
As a Venture Capital-backed company, the expectations of growing exponentially are pushing the team to the limits of our capabilities. We need to be smarter each time and not just adding more people. There is always one part of the organization that is the weakest link' and needs to be enhanced exponentially.
Are you an exponential thinker, and do you believe that you can strengthen our team? If so, I invite you to share the pitch on your approach to make Cevinio successful! How? That's up to you. We trust your creativity, remember?
This is how we do it!
1
Send us your resume and motivation
5
Introducing yourself to the team!