Implementation Consultant (NL), Full Time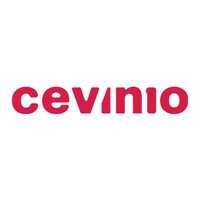 Cevinio
Rotterdam, Netherlands · Rotterdam, Netherlands
Posted on Saturday, December 12, 2020
Are you our new
Dutch speaking Implementation Consultant

?
The introduction
We're committed to helping businesses to make administrative processes very efficient; as a successful Implementation Consultant, you are responsible for helping our global and Dutch customers with the design and setup of the Cevinio platform and Accounting-Robot in a way that excites them and brings them value. The design of the setup is an important part of the use of the robot in a later stage. This includes discovering motivation for why they have setup the current accounting processes and structures the way they are.
The next step is to translate that knowledge to a design of the Cevinio platform and setup of the Accounting-Robot. You support and train them at any given time through AMAZING communication skills and knowledge of the platform, and providing top-notch consultative implementation and roll-out strategies. You are responsible for effectively setting up the platform and robot and coaching customers to build their proficiency in the Cevinio application, therefore empowering them to be successful in the tools for years to come.
About your position
Pursuing a structured way of working that is in line with the guidelines of the setup for the specific customer you are working for
Truly understand the way the invoice accounting is done and translate this knowledge to a design of the Cevinio platform and Accounting-Robot.
Helping customers recognize value within 30 day
Conducting an in-depth needs analysis through listening, diagnosing, and recommending roll-out strategies and best business practices
The excel magician of the excel files that are used in the data migration from customers systems to imports for the Accounting-Robot
Pursuing professional and personal development to ensure adequate knowledge of the markets and industries the customer serves, as well as the products and services it provides
Contributing to a team implementation achievement
Having fun!!!
The Results
Successful implementation of Cevinio platform and Accounting-Robot with time and budget
Properly documented implementation files (written and excel files)
Each implementation has a short return on investment
Documentation of Robot-instructions in a way they are understood by colleagues
As group effort, >90% of the invoices that could be processed properly, are processed properly (after optimization)
About you
The Competences we are looking for
Communication
Conveying and receiving messages verbally, in writing and in gestures.
Conveying and receiving messages verbally, in writing and in gestures (in both Dutch and English)
Expresses himself/herself clearly, both verbally and in writing, with business contacts of different levels; checks that the message has come across.
Asks open questions, listens and continues to ask pertinent questions; evaluates verbal and non-verbal signals.
Formulates his/her points tactfully, taking the needs and interests of the other person into account
Writes and edits internal documents.
Result-oriented
Formulating objectives clearly, concretely and measurably and making clear agreements. Keeping track of progress and reporting and keeping informed about it. Thinking ahead.
Independently plans his/her work on order to realise the desired results, while applying the concept of project-oriented work.
Performs interim checks on activities according to their contribution to the end result, changes or discontinues activities that do not do this.
Makes others accountable for their contribution to the result and their compliance with agreements, jointly devises solutions to bottlenecks or adjusts the planning schedule in good time.
Does not accept an 'average' result, but expects the best and delivers the best.
Planning and Organizing
Determining priorities and indicating the necessary activities, time and resources to achieve the objectives. Directing activities and tasks in accordance with the planning and monitoring progress.
lans the tasks of others and harmonizes them with his/her own tasks
Oversees the tasks of others, monitors progress and uses the right resources at the right time
Applies a clear and logical structure in his/her work and the work of others
Anticipates factors that might influence the planning and gears himself/herself to them, where necessary.
Solving problems
Identifying (potential) problems/bottlenecks and solving them autonomously or incooperation with others.
Anticipates possible bottlenecks outside his/her organizational unit
Reacts quickly and effectively when problems and unexpected incidents occur
Analyses problems; discovers the actual question behind the problem, even without possessing expertise on the subject
Formulates different appropriate solutions and helps others to solve problems when they are unable to solve them on their own.
This is how we do it!
1
Send us your resume and motivation
5
Introducing yourself to the team!