Product Owner, Full Time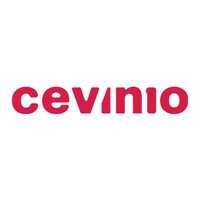 Cevinio
Product
Rotterdam, Netherlands
Posted on Thursday, October 20, 2022
Are you our new
Product Owner

?
The introduction
We are Cevinio, a leading Account Payable Automation scale-up company. We are proud to be serving some of the world's largest companies. At Cevinio, we are committed to helping businesses to make daily administrative processes very efficient. As a growing -venture backed- technology company providing leading Invoice-to-Pay solutions to companies globally, we are looking for a Product Owner.
We are coming to a point in product development where complexity and simplicity need to be more connected than ever. Our large experience and many features need to stay intuitive. To make this possible, we believe in the creativity and decisiveness of our people and teams. For this role we are looking for a combination of the right energy, determination, curiosity, stability and inspiration.
About your job
The challenges that await you
Vision – Become an active contributor to the product vision by seeing where we can improve ourselves.

Communication – Communicating our strategy so all your team members are empowered to connect all dots of the user journey. Report progress and achievements to the relevant stakeholders and hold demonstrations to show the team's work and gather direct feedback.

Action – Translating the product roadmap into actionable user stories and tasks. The way you communicate is clear and motivational to the development teams you work with.. Have an active role in mitigating impediments that might prevent the competition of the release/sprint goals. Guide your product team in the Scrum rituals and ensure alignment and feedback with other company-wide areas.

Expertise – Being in contact with our clients and stakeholders about their requests means you are able to combine being the product expert with a commercial touch.

Decision – Combining an intuitive user experience with data driven decisions. Using all the existing data and new experimentation and testing.

Skills for complexity – Smart project management skills to handle the complexity of large business processes. Including: process evaluation, deciding on competing resources and priorities, requirements analysis, developing project plans and monitoring performance.
About you
Hit the ground running
To get up to speed quickly and deploy your strategic forces, it's helpful if you have:
Background in developing and managing software products.
Experience in working with agile software development teams
Knowledge of the Agile Methodologies like SCRUM and Kanban.
Relevant experience in all phases of a Product Life Cycle.
Analytical skills – Using smart tools and insights in core business drivers to interpret processes wisely.
Excellent teamwork skills: ability to explain actions taken and outcomes achieved.
Focus on teamwork and managing relationships across multiple departments and partners.
The aspiration to grow from product owner to product manager.
The Results
To be part of an international fast growing scale-up;
Learn by working together side by side with our team of experienced professionals;
Competitive compensation;
Personal growth and development plan;
Mutual flexibility;
Remote/hybrid way of working, with teams in the Netherlands (Rotterdam) and in Spain (Barcelona);
A warm workplace that promotes equal opportunity and values inclusion and diversity.
This is how we do it!
1
Send us your resume and motivation
5
Introducing yourself to the team!