Implementation Consultant, Full Time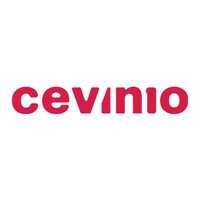 Cevinio
Rotterdam, Netherlands
Posted on Tuesday, August 9, 2022
Are you our new
Implementation Consultant

?
Introduction
At Cevinio, we are committed to helping businesses to make daily administrative processes very efficient. As a successful Implementation Consultant, you are responsible for helping our global customers with the design and setup of the Cevinio solution in a way that it transforms their old way of working into a more efficient one that brings them value. This includes not only discovering and analyzing their as-is current business process but also transforming this in a new way of working that allows our clients to spend less time performing these administrative tasks. The design of the future setup is an important part of the use of our robot and AI engine.
To translate the knowledge to a design of the Cevinio platform and setup of the Accounting-Robot, you support and train them at any given time through AMAZING communication skills and knowledge of the platform, and providing top-notch consultative implementation and roll-out strategies. You are responsible for effectively setting up the platform and robot and coaching customers to build their proficiency in the Cevinio application, therefore empowering them to be successful in the tools for years to come.
ABOUT YOUR JOB
You will pursue a structured way of working that is in line with the guidelines of the setup for the specific customer you are working for;
You will truly understand the way the invoice accounting is done and translate this knowledge to a design of the Cevinio platform and Accounting-Robot;
You will help customers recognize value within 30 days;
You will conduct an in-depth needs analysis through listening, diagnosing, and recommending roll-out strategies and best business practices;
You will be the excel magician for the files that are used in the data migration from customers systems to imports for the Accounting-Robot;
You will pursue professional and personal development to ensure adequate knowledge of the markets and industries the customer serves, as well as the products and services it provides;
You will contribute to a team implementation achievement;
Having fun!!!
The results
Successful implementation of Cevinio platform and Accounting-Robot with time and budget
Properly documented implementation files
Each implementation has a short return on investment
Documentation of Robot-instructions in a way they are understood by colleagues
As group effort, >90% of the invoices that could be processed properly, are processed properly (after optimization)
About you
You have a Bachelor's degree in Business Administration or similar studies;
You have at least 2 years of experience as an Implementation Consultant or similar position;
You are fulltime available;
You have good (English) communication skills;
You are result-oriented and like to solve problems;
You are able to work systematically, taking strategy as starting point, focusing on the company's BEST-Core Values (Be Loved, Exceed Expectations, Smart Innovation, Team Up), results and engagement.
What we offer
To be part of an international fast growing scale-up;
Learn by working together side by side with our team of experienced consultants;
Competitive compensation;
Personal growth and development plan;
Mutual flexibility;
Remote/hybrid way of working, with teams in the Netherlands (Rotterdam) and in Spain (Barcelona);
A warm workplace that promotes equal opportunity and values inclusion and diversity.
This is how we do it!
1
Send us your resume and motivation
5
Introducing yourself to the team!